Prologue
Yukiko Mori
Representative, Japan Patients Association (JPA)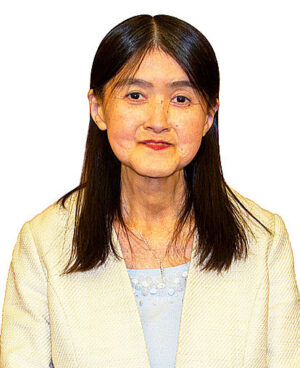 On March 11, 2011, the largest earthquake ever recorded in Japan, with a magnitude of 9.0 on the Richter scale occurred.
It became known as the "Great East Japan Earthquake".
The maximum seismic intensity of the main quake was 7 on the Richter scale in northern Miyagi Prefecture, and 6 in Miyagi, Fukushima, Ibaraki, and Tochigi Prefectures.
A giant tsunami hit the Pacific coast of Iwate, Miyagi, and Fukushima prefectures.
About an hour after the earthquake, TEPCO's (Tokyo Electric Power Company) Fukushima Daiichi Nuclear Power Plant was hit by a tsunami with a run-up height of 14 to 15 meters.
The reactors could no longer be cooled and a core meltdown resulted. A serious nuclear accident occurred, with massive leakage of radioactive materials.
One after another, images that did not seem real were shown, and we were all shaken by the extent of the damage.
I had experienced the Great Hanshin-Awaji Earthquake in 1995, so it brought back vivid memories of that time.
I thought of the faces of my friends in Tohoku and tried to call them, but couldn't get through, and emails also didn't reach them, so it was an anxious time for me.
We thought about what we could do to help our fellow "Nanbyo" (intractable disease) patients in the affected areas.
In the month following the earthquake, we made encouraging visits to Nanbyo associations and Nanbyo support centers in the four prefectures affected by the disaster.
We took photos, interviewed the victims, and compiled them into two record books.
We visited these places every year from 2011 to 2020, and have now published a booklet containing 10 years' worth of records.
The booklet focuses on the situation in the areas affected by the Great East Japan Earthquake, especially in Fukushima where reconstruction has been delayed due to the nuclear accident.
In 2020, because of the coronavirus pandemic, we were not able to conduct the tour with more than one person, but Editor-in-Chief Masaru Fujiwara visited the area by himself and compiled the photos and text.
This tour and the collection of records were subsidized by the Ministry of Health, Labour and Welfare's Nanbyo Patient Support Project.
We hope that this collection will be used as a resource for future disaster countermeasures.